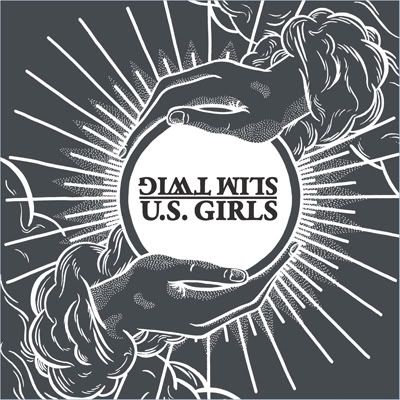 The re-emergence of my solo material as Slim Twig is in full effect. As I've been posting about, I have an amazing band to play with now, and finally you can hear some of the new material I've been hard at work with for the last year.
Palmist Records
is a brand new label from Brighton, UK and a subsidiary of FatCat. As their first release they're putting out a split 12" featuring myself and
U.S. Girls
.
This record is special for many reasons. First off it features two brand new tunes unveiling my new 'tuneful direction'. One of these tunes is probably the best song I've ever written ('I'll Always Be A Child'). Secondly, I co-produced & recorded the U.S. Girls side as well as my own. I've long wanted to start producing in this way, and to have my first shot at it be with an artist as remarkable as Meg makes me very lucky. The record slays.
SLIM TWIG SIDE
1. Paisley Skin
2. Priscilla
3. Champagne Vacation
4. Notorious Bride
5. I'll Always Be A Child
Running Time: 13:24
Tracklisting also features two tunes from last years
A Sheik In Scores
, (
Onakabazien's
production on
'Notorious Bride'
was calling out for fat groove treatment), as well as a song I made music for on Meg's side called 'If These Walls Could Talk.'
Will post a video for the song 'Priscilla' in the next week or so. Til then, please have a listen to it and the above mentioned U.S. Girls choon
HERE
.
Pre-order at
Rough Trade
.
ALSO: SLIM TWIG DEBUT TORONTO BAND SHOW AUGUST 18TH AT DAKOTA TAVERN.