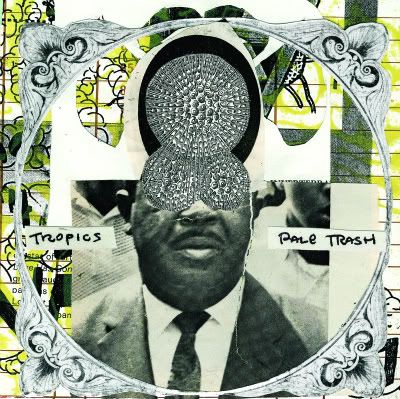 My other band Tropics has finally released our first true record.
PALE TRASH
side a:
PALE TRASH
side b:
EARMARKED
The single is out now on Pleasence Records, a great new label out of Toronto. Pleasence are supporting some really exciting stuff in Toronto. A long overdue DIY operation supporting Toronto bands by documenting them on wax. Prepare for further collaboration between Pleasence and Slim Twig affiliated choonz.
PALE TRASH is in an edition of 200, and comes with a poster. All art by
Andrew Zukerman
. Future record collecting folk can geek out that they have a first pressing with a typo on the cover (if they order now)... ha.
LISTEN HERE.

PURCHASE 7" HERE
for the very low price of $7.