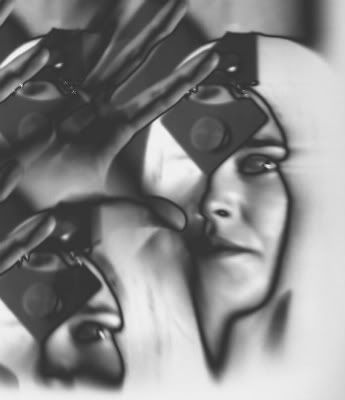 What a horrible winter's morning surprise it was to wake up to that news.
Trish Keenan, one half of
Broadcast
who in turn represented about one third of my interest in contemporary music has passed on.
I've read little since that has communicated much of the mystery of her music, or the power of the contradictions those Broadcast records contain. There seems little true consolation to the loss of a life cut (seemingly) mid sentence...
But to speak of those fascinating puzzles - wasn't it a pretty trick to see such an acclaimed group become more obscured, more nebulous with each passing record? How was it that they so effortlessly embodied retro dusty psychedelics, while delivering entirely contemporary mood music? The graft of atmosphere more akin to film music to such seductive pop music is surely unparalleled.
Tender Buttons
still remains mysteriously an exercise in the clinical and simultaneously the sensual, the broken
and
the gleaming.
I only saw Broadcast once, I left hypnotised by their originality, the density of sound produced by a duo and the beautiful synchronicity they achieved with the amazing visuals that accompanied their set. Trish had a starkly beautiful presence. One of my favourite shows ever...
A true heartbreaker.